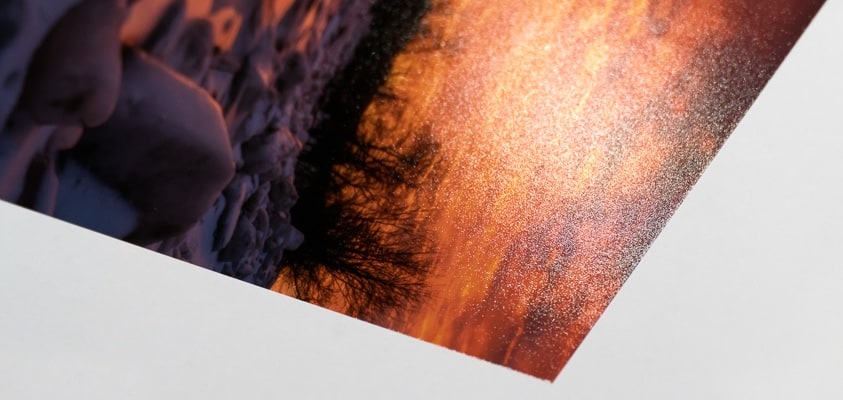 Photo paper
Endura is Kodak's flagship professional photo paper. The luster finish is vibrant and glossy but features a textured finish to reduce finger printing. This is a good choice for those who want to mount their print in a ready-made frame.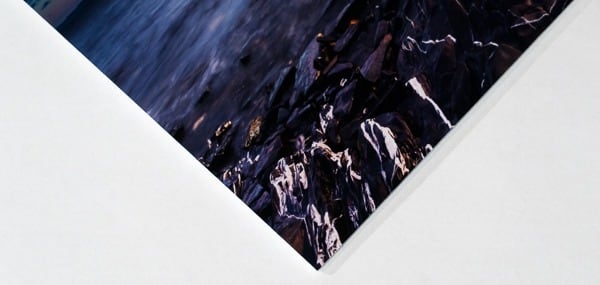 Fine Art Paper
Moab fine art archival paper in either luster or metallic pearl finish. Incredibly vibrant color reproduction with luminous highlights and deep dark blacks. This is the best choice for those who plan to take their print for archival framing by a professional.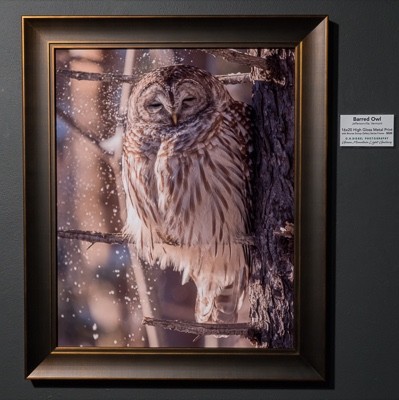 Metal Prints
Click photo for a video from our printmaker Our most popular medium. Metal prints are made with specially coated sheets of aluminum. The image is printed on transfer paper and infused into the coating using a heat press. This creates a print with extreme fade and scratch resistance. Xenon light stability tests show metal prints to have twice the fade resistance of the best photo papers. They are even waterproof, making them your best choice for locations where moisture might be a problem. Metal prints come in a variety of framed and frameless mounting options. Not only are they stunning, they are also a great value in a ready-to-hang archival print medium.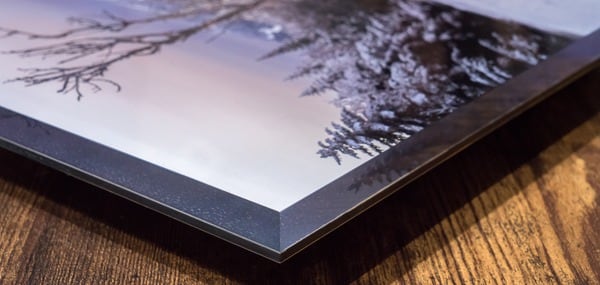 Acrylic Prints
Click photo for a video from our printmaker.A personal favorite! Acrylic prints are archival fine art photo paper face-mounted to your choice of 1/8", 1/4", or 1/2" thick ultra clear fine art acrylic (plexiglass). This produces a print with unsurpassed sharpness, clarity, and depth. Acrylic refracts light, creating an incredible 3D effect for maximum wow factor. Images with vibrant, colorful lighting look especially good in this medium. Acrylic prints hang frameless with your choice of two mounts.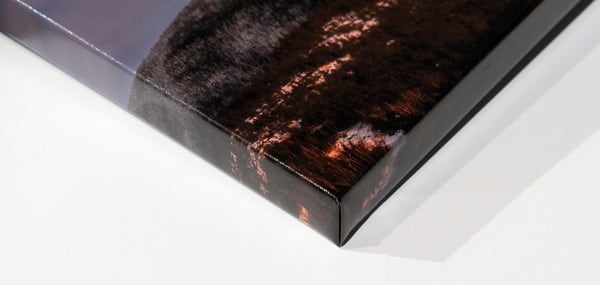 Canvas Gallery Wraps
1 1/2" deep Canvas Gallery Wraps are printed directly on fine art canvas with archival quality inks. The edge of the gallery wrap mirrors the front, so no portion of the image is lost wrapping around the sides.
Displaying Fine Art Photography
Any piece of artwork you purchase will only look as good as the environment you display it in. If your home has track lighting then you have the advantage of being able to select any image with the confidence that it will look great. Metal and acrylic prints reflect light giving them a magical luminescence when lit. That being said, most of our customers do not have display lighting in their home and it doesn't diminish their enjoyment of the work. If you're not able to light your print then we recommend that you consider the ambient lighting in your home when selecting an image. As an example, you wouldn't want to select a dark image, photographed in low lighting, and hang it in a dark corner of your home. We're happy to help you select the perfect piece for your space, please don't hesitate to reach out with any questions.